Its your life. The attorneys at DUARTE | LAW GROUP are here for you. Give us a call to schedule a visit.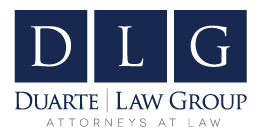 At DUARTE | LAW GROUP - Attorneys at Law, we are ready to serve you with locations in both Santa Ana and Los Angeles. Come in for a visit today.
200 N. Main St. 2nd Floor, Santa Ana, CA

Call us at: 714-361-4136 or email us at office@duartelawgroup.com. Feel free to fill out our contact form!
Our bilingual staff is ready to help. Let us know how we can serve you!